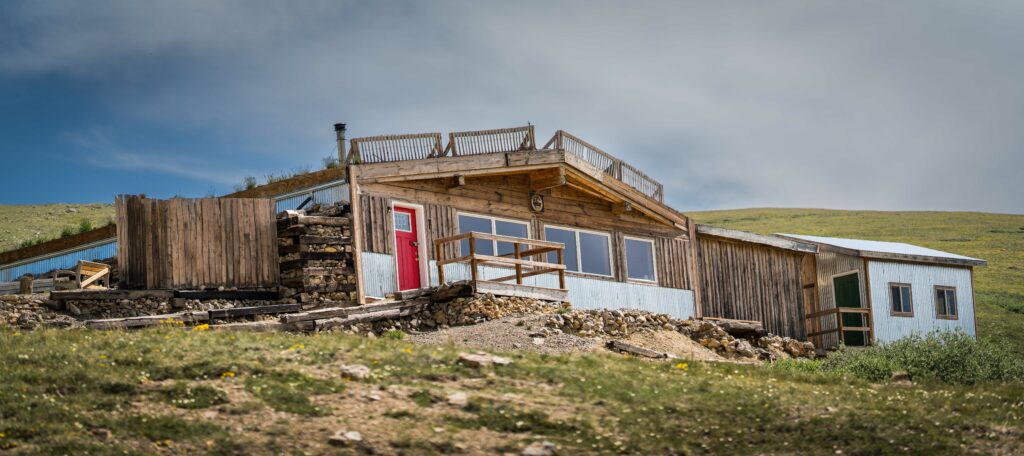 ---
We offer backcountry lodging at the top of Weston Pass near Leadville, Colorado. Within a 2.5 hour drive from most locations in the Denver Metropolitan Area, Weston Pass Hut is accessible while offering wilderness seclusion. We welcome backcountry skiers, wildlife enthusiasts, x-c motorcyclists, hikers, mountain bikers, and anyone else who enjoys backcountry adventures.
Embark on your own rugged adventure by booking a stay today! With our easy online booking, you can check availability and book immediately.  
At 11,950 feet, the hut boasts the highest elevation of any Colorado backcountry lodging of its kind. It faces an open valley with stunning views of Mount Holy Cross and the surrounding mountains. In the summer, visitors can access miles of hiking trails in wilderness frequented by elk, hawks, bears, moose, deer, and coyotes. In the winter, skiers can access terrain ranging from steep bowls that challenge seasoned skiers to mild slopes that invite beginners.
The hut is suitable for diverse groups of users with varying backcountry experience. During much of the summer, guests can drive, hike, or bike to the hut from either Lake or Park county. Although we recommend high clearance vehicles, the unpaved roads on Weston Pass are well-maintained. During the winter, guests can access the hut on skis, snowshoes, snowmobiles, or snowcats.
We built the hut to match its beautiful surrounding scenery. See the locally harvested and milled beams, and our unique tundra roof, in our gallery.  The floor plan balances socializing and privacy by providing a large communal area and four private bedrooms.